so my scars aren't nearly as vast as some people's, because despite injuring myself several times as a child, I heal very well.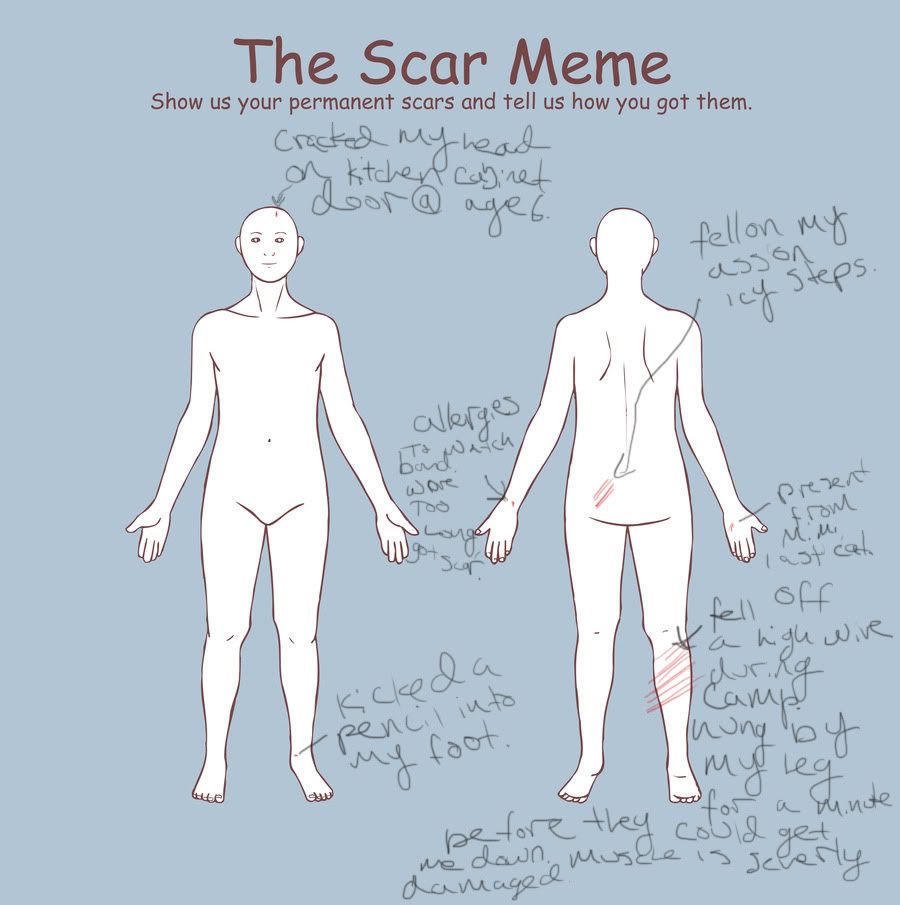 blank image

The scar on my calf is hard to notice, aside from a bit of weird misshapenness, you can't tell that there's something wrong with the leg, although if you touch it it's obvious that the muscle there is completely destroyed. also while I DO still have some nerve reaction on the back of the leg, to the point where I can feel things, it's oddly dampened, like a permanent kind of numbness.

Also if you can't read my shitty handwriting just ask me to tell you what it says.